Industry Partners
Our industry partners rely on our birth tissue acquisition program to maintain a 100% FDA compliance rate alongside our rigorous AATB standards accreditation.
During 1998 (FR 05/14/98), FDA instituted the requirement for establishment registration and listing for manufacturers of human cell and tissue-based products.
In 1999, FDA required that most cell and tissue donors be tested for relevant communicable diseases: Suitability Determination for Donors of Human Cellular and Tissue-Based Products (FR 09/30/99; 64 FR 52696).
In November 2004, FDA issued the Current Good Tissue Practice for Human Cell, Tissue, and Cellular and Tissue-Based Product Establishments; Inspections and Enforcement.  FDA also issued cord blood and peripheral blood stem cell guidance documents outlining its authority over these products.
Human tissue intended for implantation, transplantation, infusion, or transfer into a human recipient is regulated as a human cellular and tissue-based product, HCT/P.  CBER regulates HCT/Ps under 21 CFR 1270 and 1271.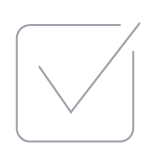 100% Compliance
With FDA regulations and AATB standards for human tissue retrieval, processing, storage and distribution.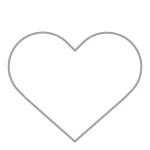 Safety Processes
Our clinical processes are designed to minimize risk and enhance clinical outcomes of BTR-sourced products.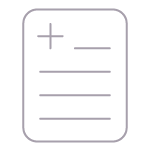 AATB Accreditation
BTR has been inspected and is accredited by the American Association of Tissue Banks.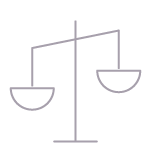 Best Practices
BTR obtains tissue using informed consent while skillfully enhancing each patient's experience.
Since 1993 (58 FR 65514), when FDA indicated that transplantation falls within its jurisdiction, activities related to the provision of human tissue intended for transplantation have fallen under the Agency's scrutiny. Tissue transplantation products are defined as those tissues derived from a human body that:
Are intended for administration to another human for the diagnosis, cure, mitigation, treatment or prevention of any condition or disease;

Are recovered, processed, stored or distributed by methods not intended to change tissue function of characteristics;

Are not currently regulated as a human drug, biological product or medical device;
Exclude kidney, liver, heart, lung, pancreas or any other vascularized human organ; and,
Exclude semen or other reproductive human tissues, human milk and bone marrow.
BTR's standard of service for its tissue acquisition program is defined by applicable requirements delineated in 21 CFR Part 1271 – the FDA regulatory needs, and AATB Standards which include the following:
Tissue handling and management procedures that maintain integrity of both the tissue and the documentation necessary to support its safety and evaluation for use.
Routine maintenance of quality control procedures that supports the accuracy and control of on-going work are used to monitor performance.
Donor eligibility determination and donor screening activities are overseen by a licensed, board certified obstetrician/gynecologist medical director. The medical director has training and experience commensurate with the company's functions and types of tissues, approves any policies, procedures, or adverse events that are medical or clinical in nature.
FAQ's On Our Tissue Industry Certifications & Compliance
What are your birth tissue acquisition capabilities?
BTR is able to obtain, preserve, and ship tissue on the same day. We are also capable of providing aseptic "pre-processings" and tissue preparation – according to your specifications – allowing us to ship at a later date.
Are you a member of the AATB?
The American Association of Tissue Banks (AATB) has approved Birth Tissue Recovery, LLC for accreditation. This accreditation renewal indicates the company has met AATB's requirements for donor eligibility assessment; informed consent; acquisition; packaging; storage, and processing. The accreditation inspection process and subsequent accreditation by the Association is an important accomplishment and recognizes BTR's commitment to ethics, safety, and compliance. Accreditation expiration is June 2023. The company congratulates its staff for its professionalism, expertise, and hard work! 
I'm a tissue processor, what makes working with BTR special?
Tissue bank partners have come to rely on BTR for timely and innovative solutions to their allograft manufacturing needs. BTR works hard to keep you on schedule.
Do you determine donor eligibility?
BTR's medical director is board certified in anatomic and clinical pathology with special interest is perinatal and placental pathology. Our associate medical director is board certified in obstetrics and gynecology. BTR medical directors are involved with eligibility determination and tissue suitability assessment of each birth tissue donor.
How are your shipments prepared?
BTR can prepare tissue according to your specifications and ship on wet or dry ice.
What are the capabilities and experiences of BTR's staff?
BTR's staff is comprised of experienced tissue bank, medical device, regulatory, nursing, and medical personnel dedicated to the provision of human birth tissue for allograft manufacturing. Many of our staff are AATB certified tissue bank specialists. We deal exclusively with acquisition and provision of human birth tissue.
Inquire About Our Birth Tissue Banking Program
Learn more about Birth Tissue Recovery's tissue banking expertise by asking one of our company experts to provide you more information.